Robert James Nitsche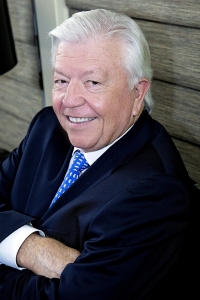 Robert James "R. J." Nitsche has created a legacy of service—within The Nitsche Group, the insurance industry, and beyond.
R.J. describes his leadership role within the agency for more than 50 years as the honor of his life. He set the tone of his time at the agency and his approach to business when he shook every employee's hand the day he started. That desire to know each and every person and treat everyone with respect has never changed.
In 1966, R.J. started his career at American General, getting licensed in insurance in 1969. A few years later, he moved over to what was then Hannes & Nitsche Insurance. R.J. was soon joined by Gary and Kenneth Nitsche, adding to the family environment. And then R.J. asked his good friend, David Ferguson to join the company in 1971. R.J. wanted to bring family and friends into the company to add to its success.
For more than 40 years (and over the course of several agency name changes), R.J. served as chief executive officer (CEO) before passing the torch to his son Robert in 2011. He continues in a leadership role today. As Board Chair, R.J. and Robert work as partners, serving as The Nitsche Group's executive leadership team, continuing to build and evolve the family business.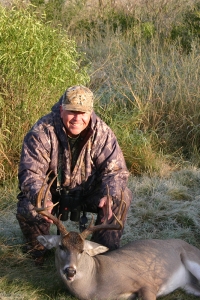 While he has specialized in commercial property and casualty, contract and surety bonds, and especially construction insurance, what R.J. is truly known for is his focus on relationships. Many of his client relationships have lasted decades. More than that, he has created an environment where everyone is considered family, whether within the agency, with clients, or with agency partners.
R.J.'s clients appreciate his thoughtful and thorough approach to business. You might have heard him say, "My favorite 4 letter word is WAIT.  Don't be in hurry or mistakes happen."
Throughout his career, R.J. has been actively involved in the insurance sector, including efforts with the National Association of Insurance Agents.
Don't be surprised if you see R.J. out and about in the community. He is an engaged member of many organizations, including the Lions Club, Texas Wildlife Association, and the Lee County Council on Alcohol and Drug Abuse. He was on the baseball field for years, coaching his boys' Little League teams. In addition, R.J. founded the Linda B. Nitsche Memorial Endowment Fund and the Jamin B. Nitsche Memorial Endowment Fund, which have awarded more than $1M in educational funds to more than 320 students.
R.J. is a graduate of Rice University, where he proudly played football and baseball. Outside work, he enjoys hunting, fishing, golfing, traveling, and watching his Rice Owls play football and baseball. He and his wife reside in Giddings, Texas.