Meet Your Homegrown Insurance Agency
The

 

NITSCHE

 

W
ay.
Here at The Nitsche Group, we've got a particular way of doing things. Take our idea of success, for instance. We don't just measure our performance based on numbers and dollar signs. We primarily look at how well our clients are doing, and what their successes are. And when we get new clients? That's when things might seem the most peculiar. The thing is, we just get to know them. It's really that simple. We learn about their needs and then we create programs that match them. And somewhere along the way, we earn their trust. That's just the way we do things— the Nitsche way.
From our decades of experience, we've found a lot of truth in this old cliché — actions speak louder than words. Just ask our clients. And team members. And our carriers. Because it's not how we treat a certain group that makes us who we are — it's how we treat each and every individual we interact with. It's how we approach business as a partnership and not a one-sided transaction. It's how we hire based on character and not resume entries. We're all a part of this extended family we started when we opened our doors in 1949.
Looking back at our years of experience, we've worked with a variety of clients from throughout of the great state of Texas. We've learned a lot of things from our clients and carriers, and we're proud to have their trust and call them members of our family. A lot of companies will tell you about their values or recite their mission statement for you, but we'd rather tell you about what we value most—the people we're lucky enough to work with every day.
Our Unique History
Saying our business has changed a lot in the past seven decades would be stating the obvious. What might not be as obvious is how much we've helped our clients grow. And how some things haven't changed at all, like how we approach every relationship with trust and respect. With all this growth and these lasting principles, we've accumulated a lot of lasting relationships and a few stories along the way.
1949
We started this journey in 1949. Of course, back then, things were a bit different. We had two employees, a much smaller office and a different sign on the door. Seventy years and several handshakes later, we now have offices across Texas and more than 120 employees.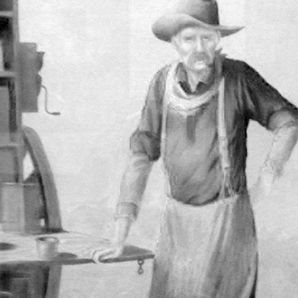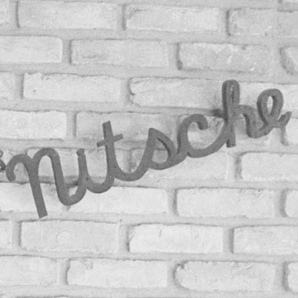 1971 – RJ Nitsche Hops on Board
The first thing RJ Nitsche did when he walked through the doors of the newly named Hannes & Nitsche Insurance agency was to shake hands with everyone in the office. It was a simple and fitting start to more than fifty years of leading and building relationships.
1975 – Three Nitsches Are Better Than One
This has always been a family business. Only sometimes we're more literal than others, like when Gary and Kenneth Nitsche joined the team. They brought with them the characteristic charm and dedication of the Nitsche family, further transforming our company during its earlier years.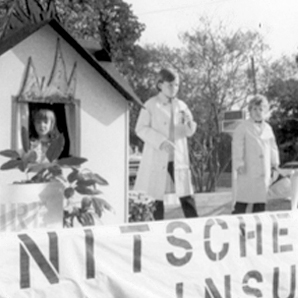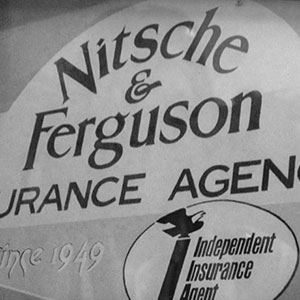 1976 – Different Year, Different Name
Five years after RJ Nitsche joined the team, another key player, David Ferguson, arrived. No stranger to name changes, Hannes & Nitsche became Nitsche & Ferguson. We've made a few changes in our 74 years of service, but that's okay. People know us for our friendliness and excellent service. The name is just a bonus.
1977 – A Breakout Milestone
Our first computer was an Apple II, which our team immediately set to work seeing how we could use it to make our jobs easier. Over time, we found many productive uses for computers, all of which helped us spend less time with paperwork and more time helping our clients.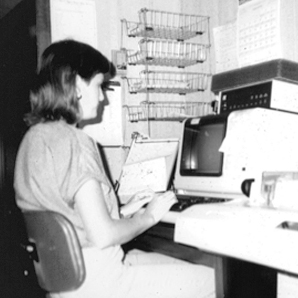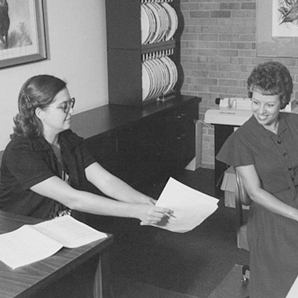 1978 – Teamwork Is The Best Kind of Work
With our headquarters deep in the heart of Texas, we're no strangers to Friday night football. If there's one thing to be learned on the field, it's that teamwork always wins. In 1978, Nitsche & Ferguson merged with Weber-Peters Insurance, joining the expertise and relationships of two community businesses
1984 – Growing Through Education
As we helped more and more clients grow, we started to find something interesting. We usually grew just as much as they did. And as our company grew, we wanted to give our team members a chance to grow individually, too. Starting in 1984, we began to incorporate ongoing education as part of our company culture.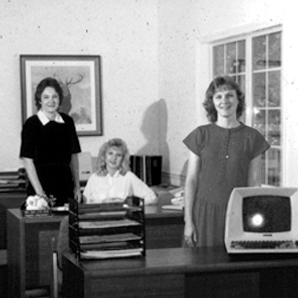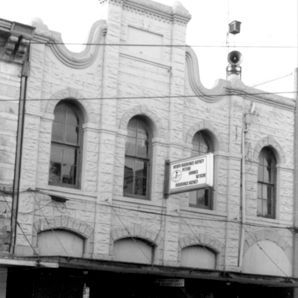 1987 – (Another) Name Change
If you're following along with the story so far, you may have noticed our name has changed a few times. In 1987, the name on the door read "Weber-Peters-Nitsche." You might say that changing our name so many times isn't something we should dwell on, but it's okay. We know that the business on the other side of the door is the same friendly place it has always been.
1989 – Honoring The Past, Investing In The Future
Like many families in our town, we've had our share of grief. Together with our clients, we've weathered all kinds of storms under our unpredictable Texas skies. All of those experiences have brought us together and made us a stronger community. In 1989, we started the Jamin Barrett Nitsche Scholarship to honor one of our own and to encourage students to abstain from alcohol and drugs. Since then, we have given more than $1M to more than 320 college-bound young men and women.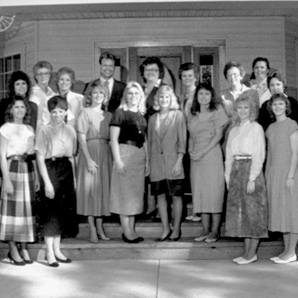 1989 – From One Network To Another
In 1989, we started the Insurance Network of America to serve a different kind of network. Electric co-operatives serve many rural areas across America, and we opened this new branch of our company to meet their unique needs. Some of you reading this right now might have an electric co-op to thank for your power!
1990- Nitsches By Name Only
Continuing the tradition of operating as a family business, Linda and Robert Nitsche both assumed director roles in 1990. While not everyone in our offices shares the Nitsche name, you wouldn't be able to tell unless you looked closely at a business card. That's just the way we treat everyone—like family.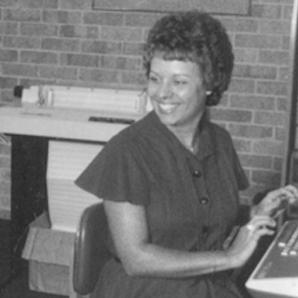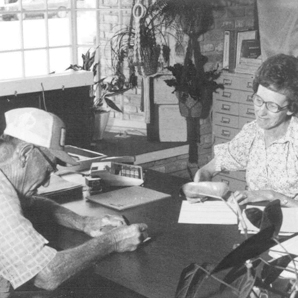 1991 – Staking A Claim On Better Service
After years of building insurance programs, we decided to incorporate our own claims department with dedicated team members. With the ability to process claims, we could be better partners for our clients, from the first handshake to whatever might be down the road.
1994 – Connecting Texas, One Relationship At A Time
Several years after assuming our latest name, we transitioned our letterhead to include a new name, The Insurance Network of Texas. As we continued to grow across Texas, we wanted a name that reflected the way we do things—building a network of relationships and not just customers.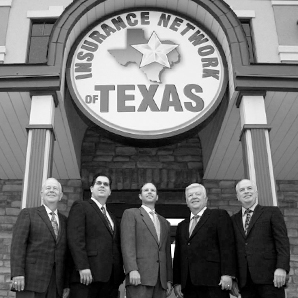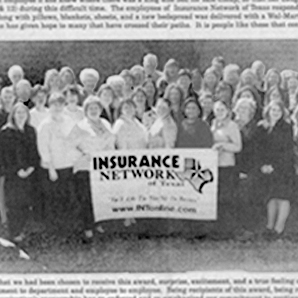 2006 – Taking Care of Our Own
Here at The Nitsche Group, we take a great deal of pride in how we treat our clients, our carriers, and especially our own team members. In 2006, the American Red Cross of Central Texas awarded us the Workplace Hero award, given to a company that truly shows care and support to its own.
2010 – Risk Management (And Lots of It)
Further expanding our partnerships with clients, we incorporated risk management and loss prevention for businesses in 2010. In a completely unrelated incident, Robert Nitsche landed an airplane on a highway. An airplane. On a highway. You can't manage risk much better than that, folks.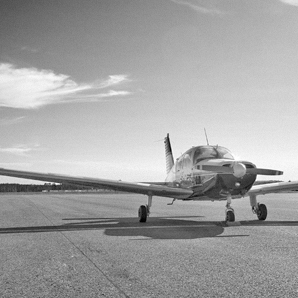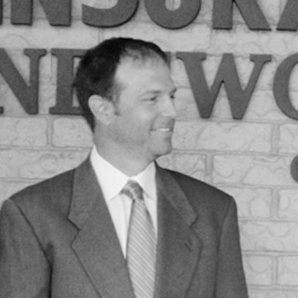 2011 – A Year of New Beginnings
2011 left a lasting impression on The Nitsche Group. Robert Nitsche became CEO, and promised to grow our business without changing who we are. Central Texas also experienced a different kind of new beginning after the tragic Bastrop fires. We are proud to be a part of our community and rebuild a stronger Texas.
2013- Good Things Come in Tens
After expanding throughout Texas, we opened our tenth office and grew to 150 employees in 2013. We might stop and wonder how we manage to stay a family business after growing this much, but we're too caught up in greeting new faces as they walk through the door.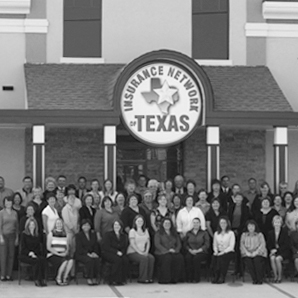 2014 – Returning To Our Roots
We talk a lot about our family. It's a big family—full of clients, carriers and team members alike—with lots of names and faces. Even our company has had many names as we've grown throughout the years. But one name has always been synonymous with good service and friendly excellence. Nitsche.  With that in mind, we decided that 2014 was the year to give ourselves a name the community knows and trusts. The Nitsche Group.