Auto Insurance
Learn Why Thousands of Clients have Work With Us For Their Personal Auto Insurance Policies
We're not like the other big insurance companies you may know. We're a local team that gets to know you. We work wit you to provide coverage options based on your individual needs.
As one of the leading independent insurance agencies in the state of Texas, The Nitsche Group has access to many carriers and coverage options meaning we can provide you solutions for your unique needs.
Get in touch.
Fill out and submit the form below to have one of our representatives contact you about your coverage options.
Why Choose The Nitsche Group For Your Auto Insurance Policy?
Unlike other insurance companies, The Nitsche Group won't provide you a quick-fix, cookie-cutter insurance policy. We are in the business of understanding your insurance needs. That means we take the time to get to know you personally and help you find a policy to fit your budget and lifestyle. To get more information about available auto insurance policies, contact one of our representatives today. Our friendly insurance agents will be more than happy to take your call!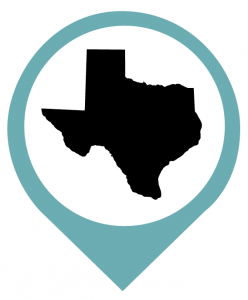 Basic Liability
By law, all Texans are required to carry auto insurance with basic liability at the bare minimum. If at fault in an accident, this includes coverage of the other vehicle, property inside, the driver and passengers in the vehicle. Typically basic liability is insufficient and additional coverage is requested.
Uninsured Motorists Coverage
Protection from uninsured drivers on the road is important if you want medical bills and property damage covered in the case of an accident. This additional coverage offers additional protection for unforeseen circumstances and provides peace of mind that if you are in an accident, you will be completely covered.
Medical Payments
Personal injury protection covers the treatment of injuries for the drivers and passengers of the policyholder's car.
Comprehensive & Collision Coverage
This type of coverage protects your property in a variety of circumstances such as collision, theft, vandalism, fire or damaged windows or windshields. Repair and replacement costs and rental car bills will be covered for the cost of the deductible you choose. For lower monthly payments, it is recommended to select a higher deductible.
Bodily Injury Liability
By law, Texas drivers are required to have $30,000 of bodily injury liability per involved party and $60,000 per incident, as well as a property damage liability coverage of at least $25,000.