Homeowners Insurance
Learn Why Thousands Trust Us With Their Homeowner's Insurance Policies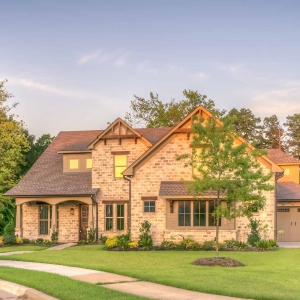 From the big cities to charming small towns, we offer policies specific to each geographical region and each individual homeowner. At The Nitsche Group, you get a team of genuine personal insurance experts dedicated to providing you the best coverage possible.
As a local home-grown insurance agency, our clients are our neighbors, friends, and fellow Texans. To other insurance agencies, you are just a number. To The Nitsche Group, you are family. Our mission is to help you find a homeowner's insurance policy specifically tailored to your needs. Because we are in the business of seeing you succeed. 
What Is The Importance of Insurance For Homeowners?
Accidents happen and disaster may strike at any given moment. Having the right insurance policy can protect your home and the valuable possessions you own. Just because you have a standard home insurance policy does not mean you are protected from additional accidents or damages that may occur. When selecting the right homeowner's insurance policy for your needs, you need to weigh all your options and have a safe, trusted person guide you in doing so. For over 70 years The Nitsche Group has led the way in custom home insurance policies for Texans. To learn more about the options you have with home coverage, call one of our agents today!

Our People
To us, insurance is about much more than transactions and paperwork. It's about truly connecting with our customers — and determining which plan best aligns with their needs. To do that, you need employees that are equal parts empathetic, compassionate and whip-smart. We're proud to say that describes our team to a T.

Our Values
Integrity. Authenticity. Expertise. These are the values we uphold, every day. They're the foundation our company was built on, shaping how we do business — and why we're different from the rest. When it comes down to it, our values are the reason why our customers choose us for — and trust us with — their insurance.

Our Legacy & Future
Our roots grow deep — and have for decades. Where we've been as a company has helped chart a course for our future. And while we're constantly evolving to meet and exceed the demands of our industry, we'll never lose sight of where we started or why we exist: to care for our clients as we would our own family.
Visit Our Bastrop Office:
The Nitsche Group
Insurance Agency
1017 Main St.
Bastrop, TX 78602
We're more than just your neighbor, we're your local, independent insurance experts.
Located on Main St. in Downtown Bastrop, we're one of the leading independent insurance agencies in the state. As an Independent Agent, we can offer clients access to many different carriers & coverage programs, meaning more options and a better coverage selection.