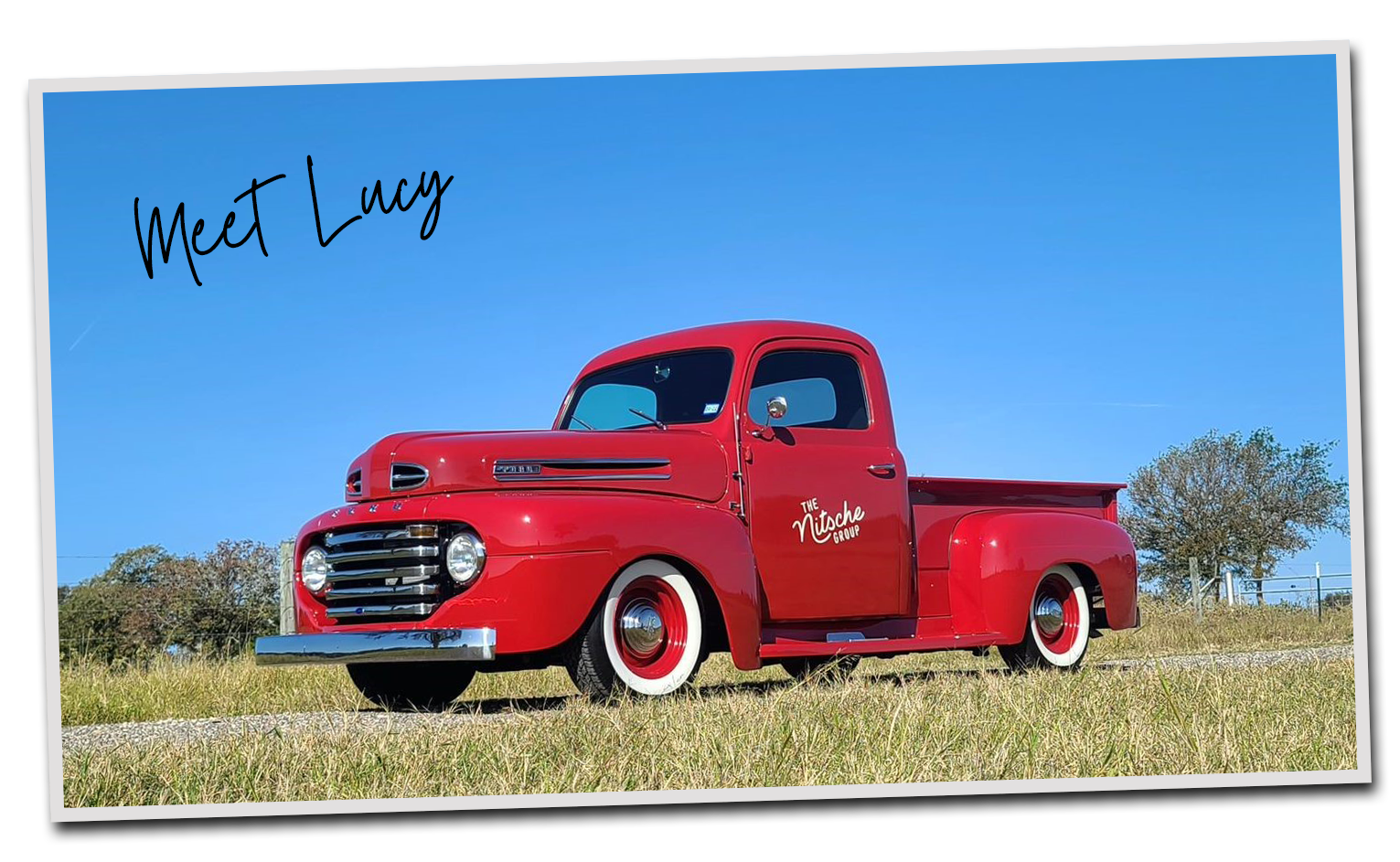 Who is Lucy?
You might have seen Lucy around. When we're spending time out in a community, we often bring Lucy along. She's an award-winning Candy Red 1948 Ford F-100. (For fellow car enthusiasts, this model was originally called an F-1 before the name change to F-100 in 1953.)
We even worked with one of our clients, Martin's Rod and Custom, to help us find her and customize her already restored design.
Why is Lucy part of our team?
Maybe you're wondering why we have Lucy as part of The Nitsche Group's team. Lucy is a reminder for us and our clients about the foundation of The Nitsche Group. She's more than an antique truck. She represents strength, longevity, stability, dependability, and hard work. She helps us stay grounded in how we started more than 70 years ago.
While Lucy visually reminds us of all of these values, we ensure that we integrate these into the pillars of how we do business. These values are always present in how we serve our clients and treat our partners, building lasting relationships.  
Award Winning
We think Lucy's pretty cool and we're thrilled that others do as well.
37th Annual Kolache Festival

Third Place – "Trucks" Division | Sept. 10th , 2022

Lampasas Spring Ho Festival

Third Place | July 2022

Blue Flame Cruisers Car Show

Best Truck | June 2022

Lee County Classic Car Show June 2022

nd Place in the "Truck's Pre-1960s" Division | May 2022

Heroes & Hot Rods Veterans Car Show

"Outstanding in Class" & "Best Interior" for division (1945 – 1952 Cars & Trucks) | November 2021